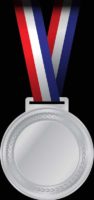 Our team of creative and innovative producers, engineers, and artists create the soundscape of your story to make your performance bigger, better, and bolder. We do this with the best customer service in the industry.
We absolutely love the work done, and professionalism of your company! We are excited for our entire program to work with you all in the new season ahead!

We are really proud of our team and have gotten so many compliments on our mix this season! Thank you to your entire team for doing such an amazing job and taking great care of us!

We absolutely love our music, and the processes were all so simple and easy!

NLM IS THE BEST! We will never use another music company!

Our music from Blake was outstanding, and the customer service the staff delivers is always top notch! We are excited to book in our upcoming season's music with Blake again! GO PATRIOTS!

New Level's processes were very easy once we got the hang of things! We absolutely loved our music with Teighlyr, and finally got to meet him at the competitions! We can't wait to work with you all again in the upcoming season!

I really appreciate Des and the whole New Level Team! The music and customer service is fantastic, and you guys always make everything so easy!

I do greatly appreciate your emphasis on customer service. I have worked with a lot of music producers and have even been on the back end doing voice overs; however, this has honestly been the easiest process!! We will surely be using New Level again next year and every year thereafter for that matter!!

Thank you all for everything you do! We truly have appreciated working with you all the last three seasons and cannot wait for many more!
How many producers create music at New Level Music?
We have 13 incredibly talented producers who create custom music here at New Level. Each has a unique style and sound. You can visit our YouTube & SoundCloud to hear more, or email info@newlevelmusic.com for more information.
What mix packages do we offer?
We offer Semi original land semi-original+ mix packages that are created with vocal and musical content from our license song catalogs. We also offer full original mix and fully original X- Mix packages that are created with vocal and musical content from your chosen producers. Need more details about each package? Email info@newlevelmusic.com
What length of custom cheer music do you offer?
We offer set pricing for 1:30, 2:00, 2:15, and 2:30 mixes. However, if you need something a little more specific like a 30-second tryout mix or a 1:00 partner stunt mix, let us know. Email info@newlevelmusic.com and we will get you scheduled today.
What is our turnaround time?
We have a two week turnaround time for all mixes. You will choose one of your favorite producer's available dates, and then we will give you a submission and completion date. Simple! You submit your routine materials by the submission date and you'll receive your mix on or before the completion date. Email info@newlevelmusic.comfor availability.
2010
2011
2012
2014
2016
2016
2017
2018
2022
2022
2022
2022
New Level Music founded
First World Champions crowded with NLM Mixes
First Producers Signed
New Level Vocals Introduced
New music and copyright rules introduced to competitive cheer
NLM Expands to 10 producers
Original New Level Control Room launches
Multiple NLM producers have teams crowned World Champions
New Level Control Room 2.0 launches
94 NCA National Champions use NLM music
CheerleadingMix.com launches
73 Cheersport National Chamipons use NLM Music